Cockburn Auto Electrics is on Stirling Road, Larbert, five minutes from central Falkirk.
It is easily accessible from all major routes and is only a few minutes from Falkirk Town Centre. We are five minutes from junction 2 of the M876.
If you are travelling from central falkirk look for Falkirk Golf club on Stirling Road and then continue a few hundred metres along the same road >>> MAP
Our Services
Our Services include: All car repairs and servicing • Engine Diagnostics • Starter/Alternator Recondition • Car Alarms & Immobilisers • Airbags & ABS • Air Conditioning • Car Electrics
We also have in-house equipment that can programme and update software for Land Rover, Jaguar, BMW and Mini at dealer level.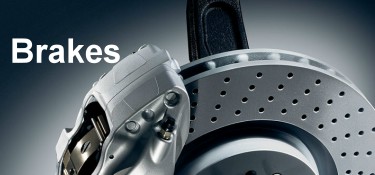 BRAKES
Cockburn Auto Electrical Services can provide a ful brake service (including ABS work). We can replace the brakes on any make or model of vehicle and holds stock on the widest possible selection of brakes, regardless of shape and size, so, if your brakes need replacing, we should be able to do it that very day
>>> More Info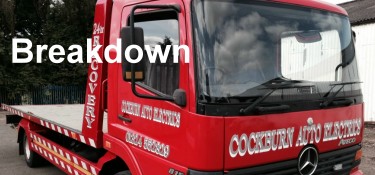 BREAKDOWN RECOVERY
BREAKDOWN RECOVERY / ROADSIDE / HOME ASSISTANCE
If your vehicle breaks down suddenly we can provide a call out service for breakdown recovery. We can also provide service for call our vehicle repairs at the roadside or your home for example.
>>> More Info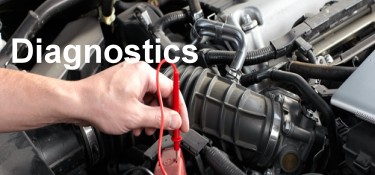 DIAGNOSTICS & ELECTRICS
Vehicle diagnostics is a system that our mechanics use to identify and assess problems that are have a negative impact on the normal running of your vehicle – in simple terms, it's a way of telling us what is wrong with your car! We do this via specialised computer-based analysis.
>>> More Info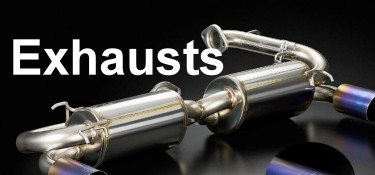 EXHAUSTS
We can provide a full service for car exhausts and car exhaust repair/fitting. There are no moving parts in an exhaust system, but it's an integral part of your car and performs major functions:
• Keeps your car 'street legal' keeping noise under control • Directs exhaust fumes away from your passengers • Improves engine performance and fuel consumption
>>> More Info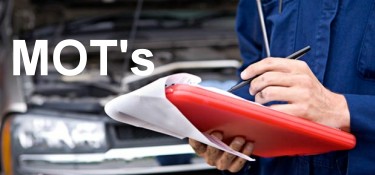 MOT SERVICE
We can provide a Full MOT Service for all cars
If your car is more than 3 years old, it will need an annual 'Ministry of Transport' test (MOT) to check that your vehicle is roadworthy.
>>> More Info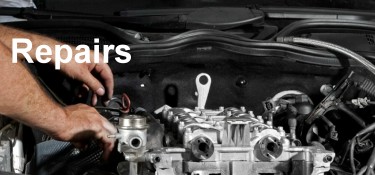 REPAIRS
We can repair and service all types and makes of vehicles.
We can repair and service any vehicle parts and are specialists in electrics and diagnostics
• Quick diagnosis of the problem • A full estimate before we start the work
• Fast, efficient repair of your car
electrics and diagnostics, brakes, exhausts, engine management, hifi etc…
CALL OUT SERVICES AVAILABLE
>>> More Info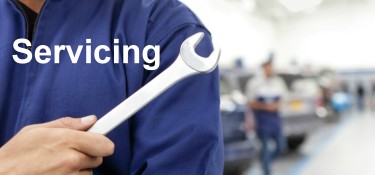 SERVICING
Your car is a complex piece of machinery; for it to work at its maximum efficiency, your car requires a regular service
The harsh fact is, if you don't service your car properly or regularly, then its life decreases and you may find frustrating and annoying breakdowns become more common
>>> More Info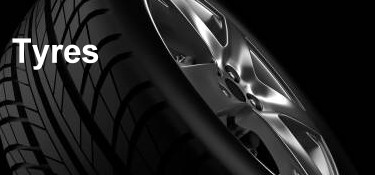 TYRES
TYRES
We can provide a full tyre service including inspection, repair and fitting services.
We provide a complete range of tyres at very competitive prices with Valve, Balance and Fitting.
>>> More Info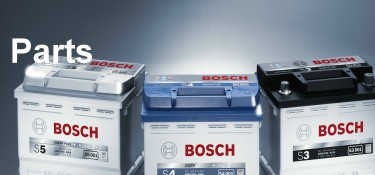 VEHICLE PARTS
We can repair and service most car parts and can provide and fit car parts for most common problems for all makes of modern vehicles.
>>> More Info
We can repair and service all types and makes of vehicles. Breakdown Recovery & call Out Services also Available.
We can repair and service any vehicle parts and are specialists in electrics and diagnostics