About Us
Cockburn Auto Electrics is a renowned auto electrical garage in central scotland and has been for over twenty years. Since our inception the business has further developed the expertise required to service the complicated systems found on all of today's vehicles including; engine management/fuel injection/ABS braking/SRS(airbag) systems/air conditioning and electrical repairs.
All mechanical and servicing operations are carried out in our modern premises by skilled technicians using modern equipment and techniques.
Our aim is total customer satisfaction. This we believe is the best advertisement for our services. With many customers (and their families) trusting their vehicles to us for tuning, servicing, MoT testing and repairs.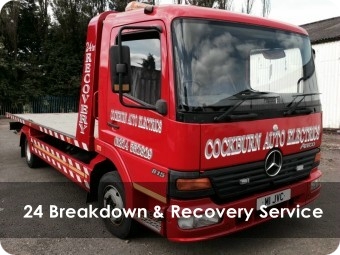 Cockburn Auto Electrical Services are widely recognised as one of central Scotland's leading auto electrics garages. We have vast experience in operating manufacturer programs and our "partners" list includes Subaru, Isuzu, Nissan, renault and audi. We have a wide support network of garages in Scotland and throughout the UK. Our success is based on the underlying principle of offering a high quality service, the fastest response times and dedicated dealer support facilities.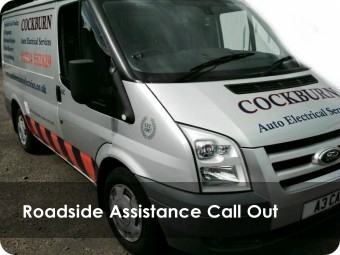 Our Location
Cockburn Auto Electrics is on Stirling Road, Larbert, five minutes from central Falkirk.
It is easily accessible from all major routes and is only a few minutes from Falkirk Town Centre. We are five minutes from junction 2 of the M876.
If you are travelling from central falkirk look for Falkirk Golf club on Stirling Road and then continue a few hundred metres along the same road